Tucked away in the middle of 145 acres of beautiful woodlands in the heart of the Ozark Mountains lies Westgate Branson Woods Resort and Cabins, your private getaway deep in the mountains of Branson, Missouri. Gain access to spectacular lakes, gorgeous forests, world-class golf courses, exciting theme parks, and so much more during your complimentary stay at Westgate Branson Woods Resort in Branson, MO.
Getting to Know the Westgate Branson Woods Resort
Westgate Branson Woods Resort and Cabins is one of several Westgate Resorts with over 28 locations all over the United States. Its location in Branson Woods, in particular, offers resort-level amenities right in the heart of the majestic Ozark Mountains. And when it comes to family-friendly options for your getaway, few destinations can match the offerings at Westgate Branson Woods Resort.
During your complimentary stay at Westgate Branson Woods Resort and Cabins, you will get to experience the best of both worlds – the stylish elegance of staying in a clean, comfortable hotel room with exclusive resort-style amenities and the timeless beauty of living one with nature. There is always something for the entire family to enjoy at Westgate Branson Woods – from swimming in any of our outdoor pools, boating in the lake, hiking and exploring the beauty of the Ozark Mountains, and various other forms of outdoor, as well as indoor, recreations such as playing basketball, sand volleyball, horseshoes, and shuffleboard. There is also a children's playground, bike rentals, and a campfire area if you feel like camping, and many more.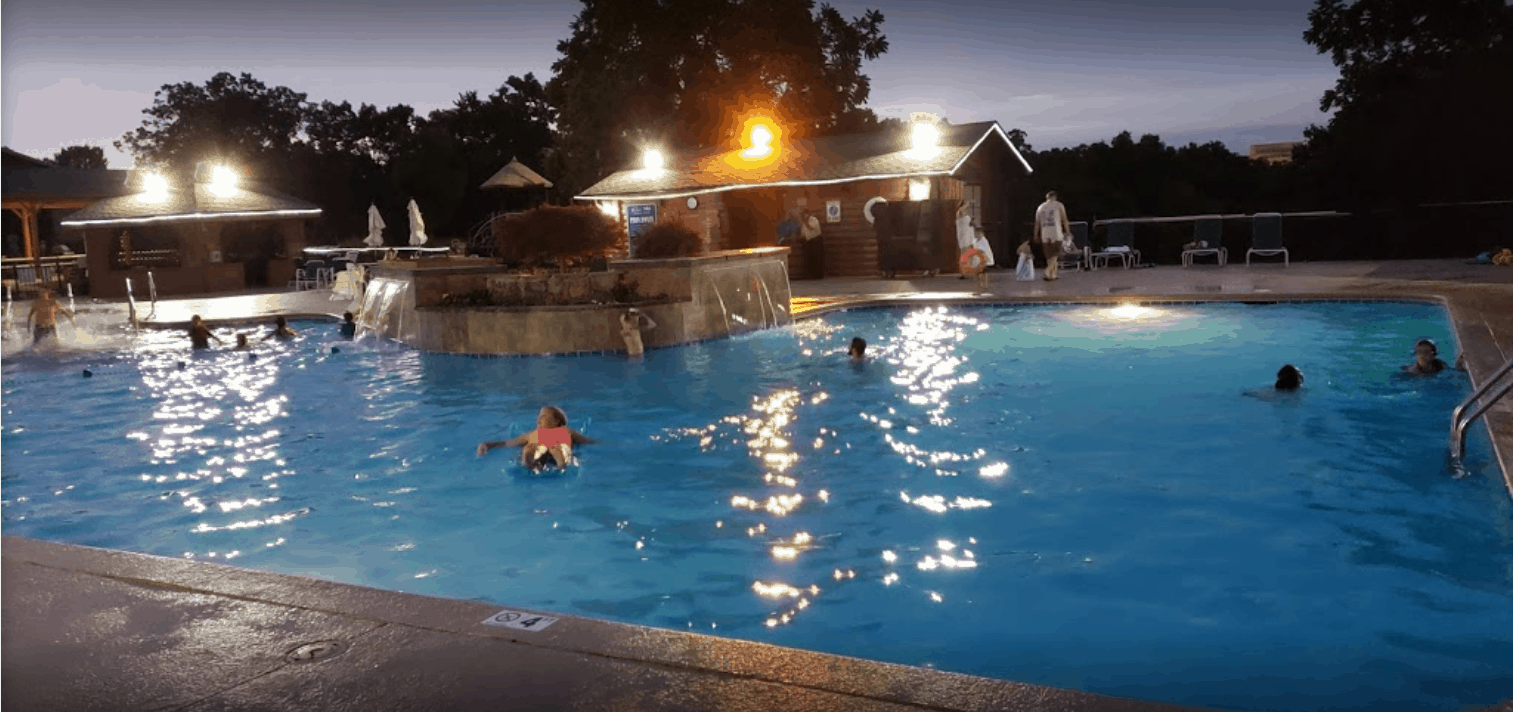 Options for Accommodations
If there's one thing you can look forward to, it's that there are plenty of options for Westgate Branson Woods resort accommodations. Their Studio Villa, for example, has over 240 square feet of room space, giving you a spacious haven in which you can relax and get comfortable in between your activities. Other spaces that offer the same amenities and floor space include its Traditional Queen Guestroom and Traditional King Guestroom.
More spacious accommodations are also available at the resort, each with their own separate living rooms and kitchen amenities. These include their One-Bedroom Villa, One-Bedroom Deluxe Villa, and One-Bedroom Grand Villa, which offers 490, 835, and 910 square feet of floor space, respectively.
Where to Eat
The Westgate Branson Woods Resort and Cabins also offers a variety of dining options were you can enjoy exquisite meals and good food all around. Whether you feel like eating Italian or All-American, there is always something for you.
Drafts Sports Grill
Located on the main road where you turn at the entrance of the Westgate Brandon Woods Resort, this bar and grill provides something truly unique among Branson, MO restaurants. Their innovative menu offers a diverse selection of beautifully-designed burgers, steaks, chicken entrees, ribs, flatbreads, and appetizer selections that can be paired with an extensive selection of draft and bottled beers, mature wines, and a wide array of cocktails. As a sports bar, you will get to take in the atmosphere of a modern sports bar, complete with high-definition flat screen televisions that broadcast sporting events on various scales, be it local, national, or worldwide.
Cordovano Joe's Pizza
Cordovano Joe's Pizza offers authentic, New York-style Pizza in the heart of the Ozarks. The store is conveniently located in the Wilderness Lodge inside the Marketplace and offers a wide selection of specialty pizza flavors and other products such as Parmesan breadsticks, sub sandwiches, chicken wings, salads, and many more. If you feel like tasting authentic New York-style cuisine, this place is for you.
The Marketplace
The Marketplace is the place you visit when you want a change in pace in your dining options and cook for yourself in the kitchen. It provides a wide selection of grocery products, including Starbuck's coffee.
Fun Resort Activities
The possibilities are endless at Westgate Branson Woods with a multitude of activities that you can do while on the premises of the resort. During your Westgate Branson Woods Resort escape, you will find that there is so much to do and that there really is no dull moment when you're at the resort. Here are some of the things that you can do on-site.
Foosball
A game of foosball isn't complete without someone you can play against. Challenge your friends or family to a friendly game of foosball and play one of the most exciting indoor games you can play. You can also gain some new friends by challenging someone you don't know. You can even stage a mini tournament so you can up the ante and play for a prize.
Ping-Pong
If you're looking for some fast-paced paddle action, then look no further than the clubhouse. Play a friendly game of ping-pong, sweat it up, and have a blast.
Hiking
Westgate Branson Woods Resort and Cabins has a private hiking trail winding through the resort where you can take your entire family and go on a lovely early morning stroll. It's one of those things that you should never leave the area without doing.
Volleyball
Gather up the squad – it's time to hit the court. Play a fun casual game of volleyball with the family, or be competitive and play for prizes.
Basketball
The Westgate Branson Woods Resort is home to numerous basketball courts where you can practice your jumper, play a game of half-court basketball with friends, or a competitive game of H.O.R.S.E.
Shuffleboard
The resort has a full-sized shuffleboard court where you can challenge your family and friends to a fun, relaxing game of shuffleboard on a nice, breezy morning.
Fitness Center
The resort comes equipped with its own state-of-the-art fitness center where guests can work on their cardio or lift some weights and keep up with their fitness regimen even while on vacation.
Resort Pools
Enjoy a nice, relaxing day of dipping in the resort's outdoor pools and heated indoor pool. Lounge around in the pool and chill as you rest after a day of exciting adventures around Branson, Missouri.
Nine-Hole Mini-Golf
It's golf with a twist – a game fit for the entire family. Play all nine holes around the well-designed miniature golf course filled with all sorts of challenges that make it fun and challenging. Relax and enjoy some quality time with your family as you challenge each other to complete the entire course in the least amount of shots as possible.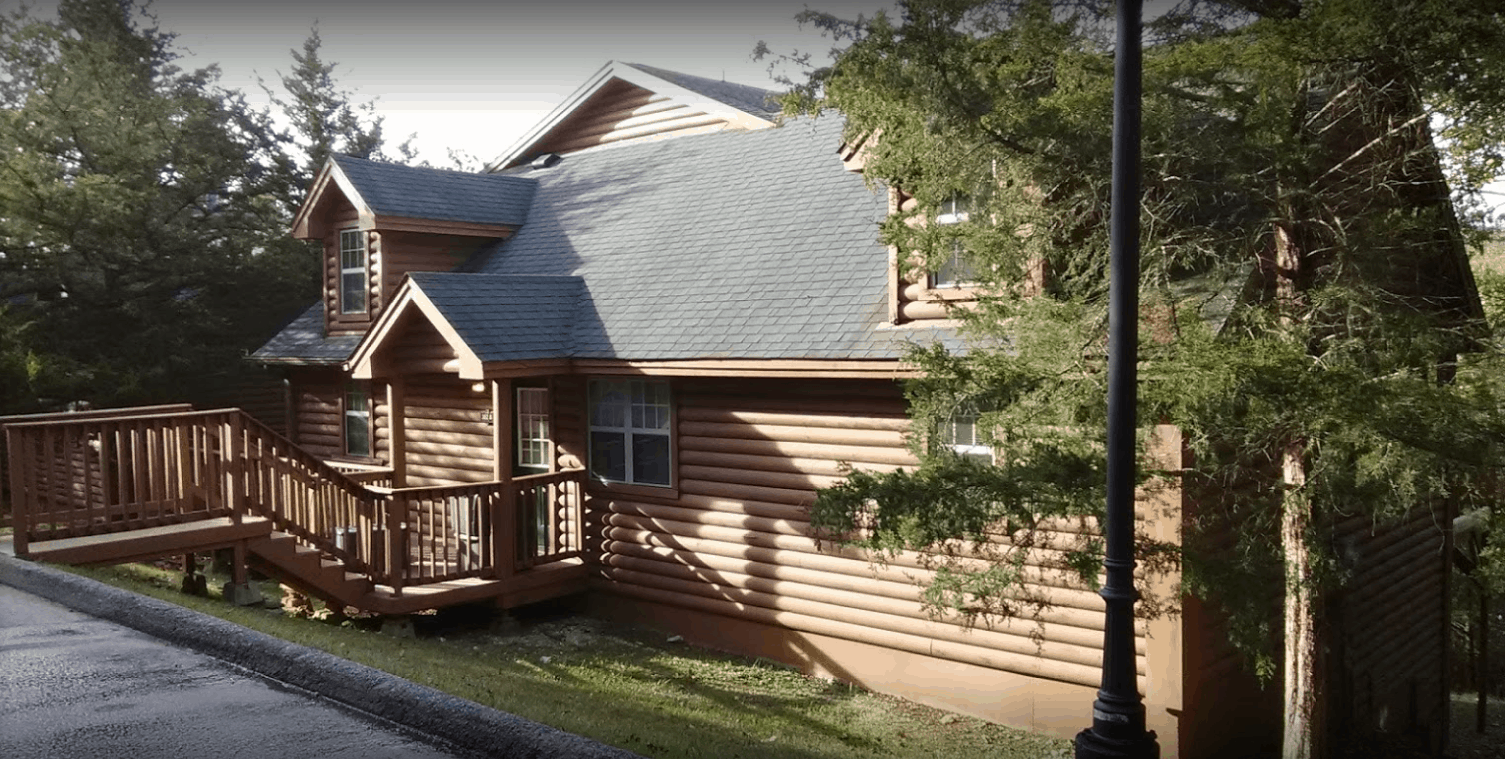 About Branson, Missouri
Branson, Missouri is a city in the state of Missouri. The city is located in both Taney and Stone counties where a small portion of the city resides in Stone County while the rest of the city falls inside Taney County.
The city has transformed itself into the vacation powerhouse it is today as it has become a popular destination for guests from all over the country with its countless entertainment centers and beautiful woodland areas that form part of the Ozark Mountains.
Things to Do Around Branson
The best thing about a vacation to the Westgate Resort in Branson Woods is the fact that there are numerous activities that you can do with your family. There is a wide assortment of activities that you can do around the city, which range from the exciting and thrilling to the mild and educational. Here are the top activities you can do around Branson, MO.
See the Sights at Table Rock Lake
Table Rock Lake is an artificial lake in the Ozarks that was created with the creation of the Table Rock Dam. It covers more than 50,000 acres of land area, with about 800 miles of shoreline, and is most accessible in the city of Branson.
There are numerous activities that you can do at Table Rock Lake. You can join a cruise around the lake to see all of the beautiful sights across the entire lake aboard a ferry that will take you around the area. If you'd rather tour the waters by yourself, you can also just as easily rent a boat so you can go boating around the lake or go looking for the best fishing spots and go fishing afterwards.
The waters at Table Rock are clean, clear, and all in all serene, which make it a perfect place to go swimming or even scuba diving.
Spend an Evening at Branson Landing
On your first night out, be sure to check out Branson Landing, a nice outdoor shopping, dining, and entertainment center complex located on the shores of Lake Taneycomo. This area is among one of the most beautiful spots in Branson as it is also home to a lakeside boardwalk, numerous restaurants and shops, and a series of water fountains that were designed by the designers of the fountains at the Bellagio in Las Vegas.
Be sure to check out the shopping scene at Branson Landing as it is home to over 100 storefronts in the center. Dine at the best restaurants the city has to offer. If you're feeling a little bit adventurous, why not try a waterfront zip line that takes you across the lake. And at the end of the night, make sure you check out the fountains and treat yourself to a spectacular display of lights, fire, and music as the water dances.
Take the Family to Silver Dollar City
Silver Dollar City is a theme park that is truly unlike any other. It is unique as it offers its guests thrilling rides and boundless entertainment while also embracing a late 19th-century vibe. Not only do they offer tons of excitement, it also feels somewhat educational as you are transported to a taste of history – a blast from the past, if you will.
There are many attractions at Silver Dollar. These include the Frisco Silver Dollar Line Steam Train, takes you on a thrilling ride through Ozarks country, and the Fire-In-The-Hole roller coaster, a rollercoaster ride designed to mimic a ride through a burning coal mine.
Also adding to the old town vibe are the numerous shops that offer homemade candies packed in handwoven rags, and many other wares. Above all, Silver Dollar City also offers a slew of shows that will keep you entertained as you rest in-between rides. Show selections range from bluegrass pickers and storytellers to gospel performers and musicals.
See the Animals at the Promised Land Zoo
This faith-based zoo was founded in the 1990s by the Sanders family in an effort to rescue endangered animals and help preserve their species to save them from possible extinction. This makes it a perfect destination for those that love animals.
The zoo is home to numerous species of animals, including sloths, kinkajous, and kangaroos. If you want the opportunity to interact with the animals, you better get the VIP experience. With the VIP experience, a guest is given the opportunity to hold, feed, and just interact with some of the animals. This alone makes the price for admission worth it.
If you're worried about the animals at the zoo, it would be helpful to know that it employs a number of conservationists and biologists in charge of ensuring the welfare of these animals.
Take a Tour around the Shepherd of the Hills Fish Hatchery
Take a closer look on how the state ensures the welfare of the life underneath the waters of Lake Taneycomo. The Shepherd of the Hills Fish Hatchery, a trout-rearing facility, is operated by the Missouri Department of Conservation. The main goal of the facility is to ensure that the trout supply on the lake never runs dry.
While visiting the facility, you can bring all sorts of food and refreshments as you and your family can go on a hike and enjoy a picnic on the numerous picnic tables and pavilions near the hatchery. Kids, in particular, will enjoy feeding the fish inside the hatchery so make sure you bring money to pay for the fish food.
See a Show at the Sight and Sound Theater
During your stay at the Westgate Resort in Branson Woods, it comes highly recommended that you check out at least one show at the Sight and Sound Theater in downtown Branson Woods. This 2,000-seat theater has been called the "Christian Broadway" as it offers top musical performances with Biblical themes, such as their version of the "Miracle of Christmas".
Are you worried about your kids possible ruining the night for other guests? Worry no further as the establishment offers a glass-encased family room where families can sit and stay so families can take care of their children while watching the show on the television.
Grab a Scenic Ride aboard the Branson Scenic Railway
This time, you don't have to take the midnight train to go anywhere. Hop aboard the Branson Scenic railway at the historic depot in downtown Branson and catch a ride through the foothills of the majestic Ozark Mountains. See the sights and take in the splendor of nature as the train takes you through the wonderful scenery.
You can also take this experience a notch higher by riding the train on November and December, essentially transforming this exhilarating train ride into The Polar Express. This experience even includes a live reading of the beloved children's tale, hot cocoa for all visitors aboard, and a special visit from St. Nick himself.
About Your Complimentary Stay
The certificate is valid for a reservation request offering 3 nights of Hotel accommodations in at the Westgate Branson Woods Resort in Branson Missouri. These rooms are for up to 2 occupants and at least one occupant must be at least 21 years of age.