About Mazatlan
Mazatlan is a coastal city in the state of Sinaloa, Mexico, that has always been known as a melting pot of various cultures with its booming tourism industry. This seaside city has been a favorite destination for stars of Hollywood's golden age as a famed spot for fishing trips and to socialize in the always energetic Plaza Machado.
Mazatlan is home to numerous luxury Mazatlan beach resorts and is famed for the beauty brought by the long Sinaloan coast. However, it used to be sleepy fishing village until its early 19th century transformation into a bustling port, with its fortunes made through the actions of a Filipino banker who made his fortune from the pearl trade.
Today, its tourism industry is booming thanks to a restoration movement that aimed to preserve and rehabilitate the old town's history and revamp its beautiful colonial district. It is now home to numerous Mazatlan beach resorts that add to its ambiance and improve its reputation where tourists can explore, relax, and enjoy everything the city has to offer.
And the active surf spots and raucous nightspots certainly didn't hurt as it helped bring in a younger crowd and brought its already booming tourism industry to greater heights.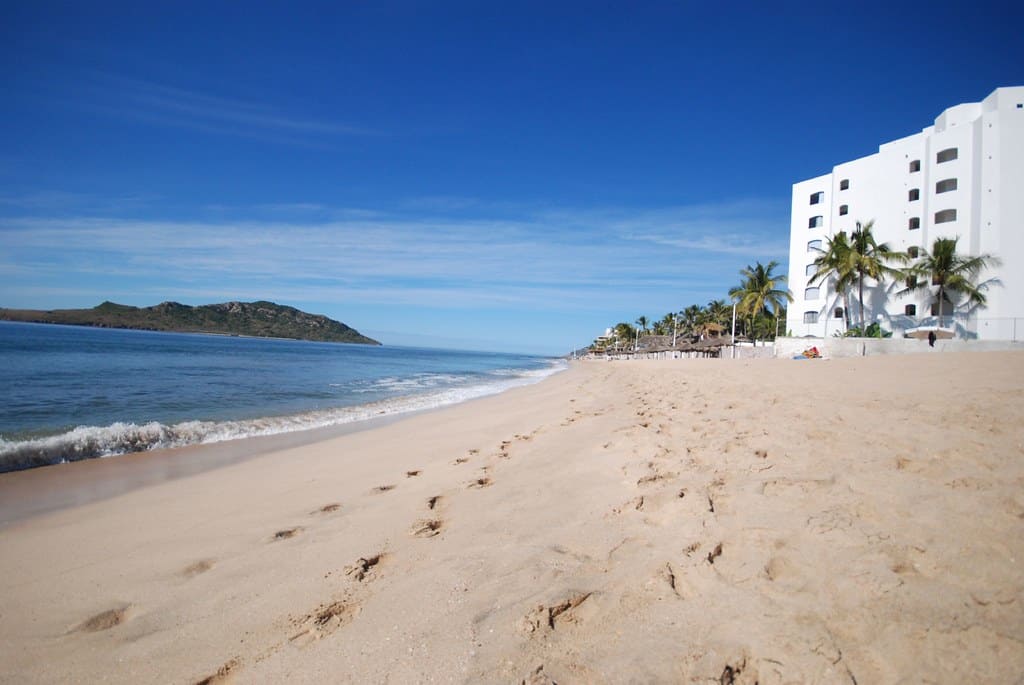 Top Things to Do and Places to Explore in Mazatlan, Sinaloa, Mexico
The Central Pacific Coast port city of Mazatlan has numerous offerings in store for its tourists that are sure to bring delight. From a ten-mile-long crescent of golden, sandy beach, which houses the city's numerous luxury beach resorts, to its historically-significant, meticulously restored colonial buildings giving the city its old town appeal, Mazatlan certainly offers the best of both worlds.
And while the prevailing vibe within the city is peaceful and laid back, it also doesn't fall short of excitement thanks to the wide assortment of waters sports and exploration activities that can keep tourists occupied over the course of their stay at any luxury Mazatlan beach resort.
With that, here are the top things that you can do during your complimentary stay at Mazatlan, Mexico.
Spend a Day at the Beach
With a long, sandy coastline that stretches 10 miles, Sinaloa certainly doesn't have a shortage of beaches in which you can spend time. In Mazatlan itself, the Sinaloa coast has gifted the city with plenty of gorgeous beaches wherein you can just lounge around all day, soak in the warmth of the sun, and take in the beauty of the ocean.
Playa Olas Atlas
Olas Atlas is one of the best beaches in Mazatlan, famed for its golden sands, aquamarine waves, and the tranquility it brings to each visitor, despite its location near the city's Malecon. Even residents who want to go to the beach but wants to avoid the tourist gridlock come here. Sit down, relax, and enjoy the beauty of Olas Atlas. There are also a few cafes available in the area where you can purchase refreshments that aren't overpriced. But just a word of caution: the name Playa Olas Altas literally translates to "beach of high waves". These strong waves coming from Pacific waters are perfect for surfers, not casual beach swimmers so be warned.
Playa Cerritos
Playa Cerritors is truly a sight to behold. It is widely considered as the most beautiful beach in Mazatlan due to its beautiful setting, peace and trainquility, and wide beach area that is perfect for long walks while picking up sea glass. Its strong waves at various times during the year make it an attractive surfing spot for surf enthusiasts, but casual swimmers should stay away, especially when riptide warnings are placed.
Playa Brujas
Playa Brujas is a lovely beach situated at the northern end of Mazatlan, just passing the marina zone. There have been no attempts to develop the beach, keeping its natural beauty and status as a semi-virgin beach intact. Playa Brujas is home to one of the best sports in Mazatlan for surfing, which has made it a favorite destination by surf fans from all over the world.
Golden Zone
For those seeking a livelier crowd, the Zona Dorada, also known as the Golden Zone, is for you. Situated along Av. Camaron Sabalo, the Golden Zone is a paradise for tourists that welcome crowds and high spirits with Fiesta Land and a booming nightlife scene at the southern border, Galactic Bowling Alley in the north, and a string of establishments all over. What was once a swamp has now been transformed into a haven for tourism as numerous luxury Mazatlan beach resorts can also be found here.
Playa Las Gaviotas
The landscape at Las Gaviotas is filled with the true beauty of the Pacific with its turquoise-blue waters and soft, sandy beach. This beach is perfect for those looking to soak in the clear waters and leisurely swim around. There are also plenty of water sports that are just waiting to be enjoyed. If you're feeling adventurous, you can go surfing when the waves are strong. Ride a banana boat and enjoy the Mazatlan waters with your friends. Why not investigate the life underneath? You can go snorkeling and check out the ocean's marine life. You can rent snorkeling equipment on the beach.
Go Surfing
As you may now already know, Mazatlan and its numerous beaches along the Sinaloa coast is a haven for surfers. A wide variety of waves and beaches await those that want to go surfing, whether expert or novice.
If you plan to go surfing, you can check out Mazatlan's top beaches stated in the previous section to know the best sports where you can surf. For those that still want to learn, there are numerous surf schools that operate near the beach where you can sign up to hire an instructor and rent surfing equipment all in a single shop.
Look for Whales
Mexico's Sinaloan Coast near the Pacific is generally a hotspot for whales at prolonged periods within the year. Each year, between December and March, many humpback whales can be spotted at different areas near Mazatlan. This whale species typically migrate down from Alaska to the tropical waters south of Mazatlan. As you join one of the many whale watching tours offered in Mazatlan, you will get a chance to grab a close encounter with these enchanting creatures as you get to see fins on the surface of the water, blowholes, or tail or the entire whale breaching.
But aside from the various whale species, you can also grab the chance to see an Orca, dolphin or gray whales as they can been on Mazatlan's clear waters throughout the entire year.
Go Island Hopping at Isla de las Piedras
You don't have to spend all your time on the main land. In fact, it's more exciting if you get to visit different islands, which include Mazatlan's own Isla de las Piedras. The island is one of Mazatlan's hidden treasures as it abounds with crystal blue waters, beautiful sandy shores, and an environment that is teeming with exotic wildlife.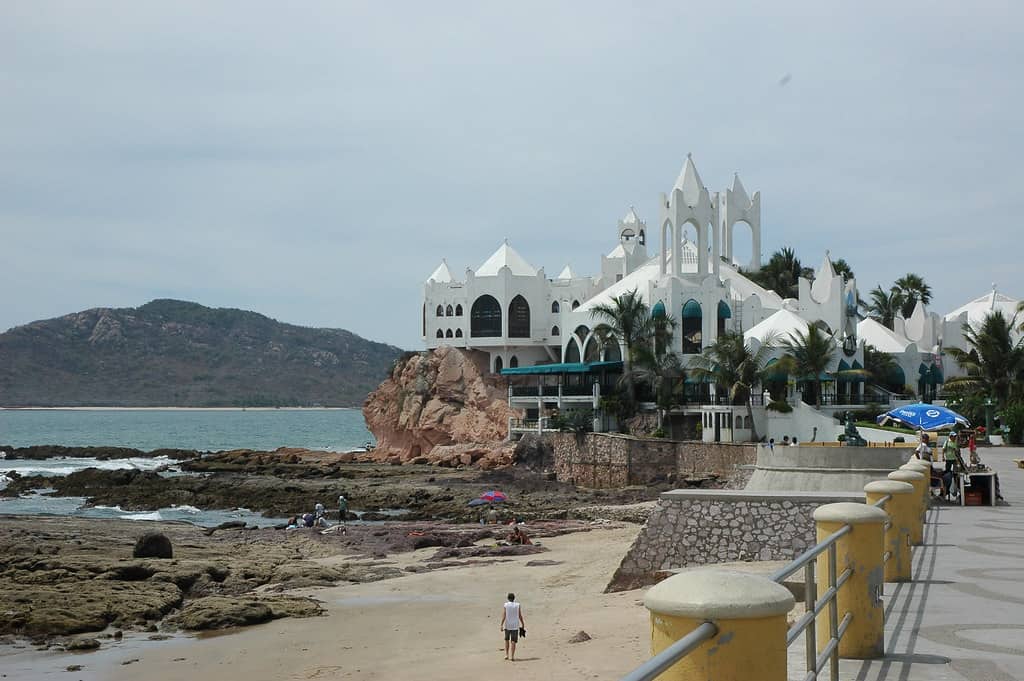 Take in the History and Culture of Mazatlan
Mazatlan is not only famed for its beautiful beaches, but also for its history that it willingly showcases through its buildings. Mazatlan is a wonder to behold with its rich culture and history that provides a backdrop to all the wonderful offerings of the city.
Las Labradas
Around 40 kilometers (25 miles) north of Mazatlan in the Cacaxtla Plateau wildlife reserve lies one of the oldest culture pieces in the city. Las Labradas is a precious collection of glyphs and symbols that have been carved onto large volcanic rock formations on the beach.
The stones in which the symbols have been carved dates back to between 2000 BC and 300 AD. Some of these symbols are simple and can be distinguished as depicting human life, plants, various animals, and several geometric shapes while others have highly sophisticated workmanship that they are difficult to distinguish.
While exploring Las Labradas, make sure you go with a guide that will explain and help you understand the markings found on the stones as well as the history behind each stone.
Centro Historico
Literally translating to "center of history", the Centro Historico is the central Mazatlan district where you can find national historic landmark buildings and various symbols of Mazatlan history, a majority of which have been developed between the 1820s and 1830s. During that time period, Mazatlan grew from a small village found on a swampy river estuary to the largest port of trade on Mexico's Pacific coast.
Explore the culture and history of this old city aboard its "pulmonias", golf cart-style taxis that you can use to take in the sights as well as the food, with mouthwatering food like shrimp tacos and tamales served on the streets.
Plaza Machado
Plaza Machado is named after the Filipino pearl-diving entrepreneur Juan Nepomuceno Machado who had been instrumental in the transformation of the city from a small town on a swampy river to a city bustling with plenty of economic activity. This part within the Centro Historico is the most picturesque with rows of palm trees and hardwood trees lining up the streets, formal flowerbeds, and an elegant wrought-iron bandstand at its center.
Malecon
The Malecon at Mazatlan is one of the world's longest waterfront promenades, stretching 8.5 kilometers (5 miles) from the luxury Mazatlan beach resorts in the Golden Zone right down to the pillars of history at Centro Historico.
The monument for Pedro Infante, the Mazatlan-born actor and singer, serves as the starting point to the south. As you navigate this long, palm-lined streatch, you will see numerous quirky works of public art, an abundance of bars and clubs, as well as a plethora of street food vendors. But a big part of the Malecon experience at Mazatlan is watching the sun go down on the beach.
Make sure you don't miss out the festivities on the Malecon during February to March as the fun and craziness of Carnaval invades the Malecon.
The Lighthouse at Cerro Creston
At the end of the isthmus on south of Mazatlan lies Cerro Creston, the large rock on the west side of the entrance to the harbor. In 1828, the inhabitants of Mazatlan wanted to leverage its high peak for navigation, which led to the construction of a primitive beacon, which was later replaced by a true lighthouse in 1879. After several modifications, the lighthouse is still manned today with a range of 30 nautical miles.
The lighthouse itself represents a time period where trade routes to Asia and Europe were booming, which makes this lighthouse a landmark that deserves its own visit. But the true testament to its beauty lies in the view it offers atop the Cerro Creston, which makes the tricky hike to the top of the lighthouse 160 meters above sea level inconsequential to the merits it offers.
Immaculate Conception Cathedral
Mazatlan's cathedral, the Immaculate Conception Cathedral, was built over the course of 45 years, which saw its completion in 1899. Its architecture boasts of neo-Baroque with influences in Neoclassical and neo-Gothic architecture.
During your visit to the cathedral, make sure you check out the richly-adorned three-naved interio, which boasts the largest chandelier in Mexico, hanging from the Renaissance-style main dome. There are also 28 stained glass windows, each with a Star of David as gratitude to the affluent Jewish family that helped fund the construction of the cathedral.
Angela Peralta Theater
The Angela Peralta Theater is perhaps one of the greatest monuments within the Centro Historico, which began construction in 1869 at the request of local businessman Manuel Rubio. During that time, Mazatlan was still the capital of Sinaloa, which meant it needed a premier performance venue to match its status.
Construction of the theater continued and was completed in 1874. In 1883, it hosted the famous soprano Angela Peralta. However, three days after her arrival into the city where she was met with much fanfare, she succumbed to a yellow fever epidemic, which also claimed the lives of 76 out of 80 members of her troupe.
Learn the colorful history of the theater – the many famous performers it has welcomed over the years as well as the various difficulties it faced during construction – when you go on a guided tour of the establishment. Or better yet, treat yourself to a cultural experience and delight in some classical music, ballet, or opera.
Mazatlan Aquarium
The Mazatlan Aquarium is the only standalone aquarium on Mexico's Pacific coast. This establishment has more than 50 tanks that house numerous species of marine life – from sea turtles, octopuses, and eels to piranhas, sharks, and clownfish. Its main attractions include the Oceanic Fish tank, which holds almost two million liters of saltwater and houses numerous species of ocean lifeform, and the stingray pool, which contains six different stingray species.
On the exterior of the Mazatlan Aquarium lies an extensive outdoor environment consisting of an aviary and a botanical garden.
Carnaval
Mazatlan has the oldest official carnival in Mexico, which has never changed its format since 1898. The Carnaval festivities is an explosion of music and culture with many performances occurring near the water front. It is an eruption of street performances, live music, and parades led by several characters such as the Reina (Queen), Rey de la Alegria (King of Joy), Reina Infantil (Children's Queen), and Rey Feo (Ugly King), which are all crowned to kick off the celebrations.
In the weeks prior to the beginning of the festivities, many sculptures are lined along the Malecon representing the year's given theme.
Make sure you don't miss the most widely-anticipated event in Mazatlan where you get to enthrall your senses with stunning visual displays, loud and exciting music, and a wide array of delectable food served during the festivities.
When to Visit Mazatlan
If you're planning a visit to Mazatlan, the best time to make a visit is between November and April. During other times of the year, the tropical weather at Mazatlan tends to be quite humid. This makes November to April the optimal time period for a visit when the weather is cool and refreshing.
Coincidentally, a number of cultural events at Mazatlan also occur during this time period, with the biggest cultural events happening from November to January and culminating in Carnaval on February. Expect large crowds, a music-filled atmosphere, and tons of food and parades during this time period.
About the Complimentary Stay
The certificate is valid for a reservation request offering two adults and up to 2 children under the age of 12, 5 nights of Luxurious Resort Accommodations in your choice of either Cancún, Puerto Vallarta, Nuevo Vallarta, Mazatlan, Acapulco, or Puerto Penasco, Mexico. Upgrade options are available to use in Cabo San Lucas. At least one of the travelers needs to be over the age of 21 years of age.